Currently, the nation is at its highest levels of positive cases since the inception of the pandemic, highlighting the under-funded government hospitals and shortage of beds and other amenities.   
Only a few weeks ago, the COVID-19 situation was largely under control before exceeding 300,000 new cases daily- the world's biggest ever single-day jump of new cases. The real toll is much higher and is expected to grow rapidly in the coming weeks.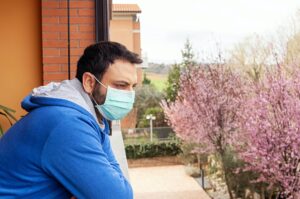 2021 started with loosening up of rules around the novel coronavirus to become a vertical line instead of an upward-sloping curve in a span of a mere three months. 
Several state governments including Maharashtra, Kerala, Uttar Pradesh, and Karnataka have imposed weekend lockdowns and night curfews, with travel restrictions to control the spreading of the virus. Maharashtra and its capital Mumbai are at the center of the fastest-growing outbreak globally, with over 150,000 new cases per day across the nation. 
Vaccination Drive
The country has administered over 135 million doses as of last Thursday and aims to inoculate 300 million people by August. Around 1.5% of India's population of over 1.3 billion people have received two doses. 

It could take months for India's two local vaccine makers, Bharat Biotech and the Serum Institute of India to ramp up their efforts to produce more vaccines, as per government and company estimates. Lack of connectivity is another hindrance to quick vaccine rollout.
Shortage of Lifesaving Air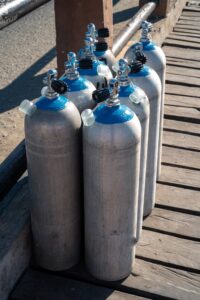 Hospitals in hard-hit cities are turning away patients as they struggle with a low supply of oxygen, beds, and other medical equipment. Many of the hospitals are left with a few hours of oxygen supply or struggling in arranging oxygen cylinders. 
The national and state governments are dealing with an unexpected demand for oxygen and distribution constraints as they restrict the use of oxygen by certain industries and ensure with the railway department to run "Oxygen Express" to transfer oxygen cylinders and liquid medical oxygen across badly hit parts of the country. Notably, the demand for oxygen has reached around 60% of the nation's total daily oxygen production with expectations to grow further. 
Another Lockdown?
India has sought for months to avoid a third nationwide lockdown requiring people to stay at home. Policymakers are trying to avoid the mass migration of last year when the unexpected announcement of the lockdown left people stranded in cities or a few hours to pack their bags and leave for their hometowns.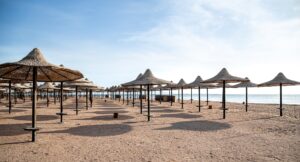 Even as daily cases are rising higher and quicker, the expected lockdown will not be sudden or stricter like the first time.
In the first four months of the lockdown, India's GDP contracted over 20%, making it the worst-hit nation for that time span. The growing number of cases has led to questions about a nationwide lockdown that was fueled by factors like the relaxation of social distancing rules, carelessness of religious activities like one of the world's biggest gatherings- the Kumbh Mela, and election rallies across five states.