A little about the company's history
Mohsin Haider Darwish LLC was established in 1974 and was converted to LLC in 1987. It is one of the largest & renowned family businesses in Oman.  The founder of MHD LLC was the late Mohsin Haider Darwish.  He was a visionary and the company grew leaps and bounds & witnessed phenomenal progress under his professional management.
MHD LLC's diverse trading interests range from Automotive, Consumer Electronics, Building Materials, Engineering Products, Telecom, Office Automation, Projects, Information technology, Logistics, and Training institutes.  The company represents some of the premium global brands such as Jaguar, Land Rover, McLaren, MG, Volvo, Ford, Ashok Leyland, Huawei, Konica Minolta, Dell, AVON to name a few.  Its ISO certification validates the standard and quality of products that they offer.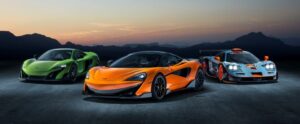 In order to bring greater focus on existing business verticals, as well as placing emphasis on strategic diversification and expansion, MHD Group's operations have been organized in two business clusters- ACERE and ITICS. The management intends to strengthen this structure, as part of an evolving vision to bring greater focus into the business & meet the challenges of the future. 
MHD LLC has been a recipient of numerous awards and recognitions over the years.
Won 'His Majesty's Trophy for the best Five Factories more than 5 times

Awarded His majesty's Shield of Excellence

The company was listed in the Forbes Top 100 Arab Family Businesses in Middle East 2020.

Forbes Award 'Celebrating Oman's Success'

Won 'Oman Award Flame of Excellence', 'Most Trusted Brands of Oman' & 'Best Manpower Award'

Receive Gold Partner status awarded by Microsoft

Top 100 Achievements Register 2019 Award – Business & Economy category at the Achievements Forum 2019 held in London.

Best Corporate Brand – Menaa 2019 

Automotive Supplier of the Year 2020 – Oman Prestige Awards
MHD LLC is committed to the development of the nation.  The strength of its legacy and spirit of ambition to leverage the opportunities gives the company the extra edge.
Our key objective is to continue the family legacy by making a noteworthy contribution to the country.  Our business objective is to grow our business, strengthen relations with our business partners, constantly innovate & explore new business opportunities, expand our presence across Oman & internationally.  Socially, one of our core objectives is CSR as it is an integral part of our commitment to sustainability & community welfare 
How is Mohsin Haider Darwish driving the Economical inclusion in Oman? 
Economic inclusion is an important element of a sustainable economy & integral to economic growth.  Oman's Vision 2040 lays strong emphasis on the development of youth & creating a dynamic labor market that attracts talent as well as creating a sustainable economy by protecting the environment & conserving natural resources. At MHD LLC, our business objectives & goals are aligned with the nation's objectives. Our Economic Inclusion strategy works on creating employment opportunities and developing skills & investing in green investments.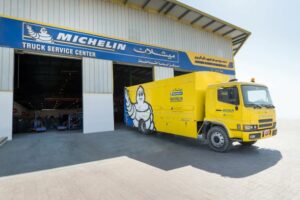 We recognize that the youth is a key partner in the development of our country.  We established MHD Training Institute as we realized that Omani youth have immense potential for creativity & innovation and the nation's development should be focused on them. We aim to inspire the young Omani generation to surge ahead in their careers, extend opportunities & pathways for the youth and provide them with training thus endowing them with the skills they need to be competitive in the local as well as international market. This has helped fill the gap in the labor market with trained Omani manpower that has the knowledge and skillsets to function effectively in the workplace.   
We also believe in creating a sustainable economy by venturing into sustainable business ventures.  Sustainable energy is the future of tomorrow as we look to conserve & protect our environment. Green investments are the future & we aim to be the pioneers in providing green and sustainable solutions & are working on solar panels project 
Please tell us more about the technical innovations in the automotive sector that MHD is influencing in Oman? 
In the business world, innovation involves developing new products & improving existing technologies and processes. As an organization, we are constantly innovating our processes to the changing trends. 
The Automotive sector has always been at the forefront & receptive to emerging technologies.  The industry is innovating at an impressive rate & from entertainment, safety, to the overall design, technology is in the lead. Our automotive brands are up to date with new innovations & have redefined the way cars are manufactured and operated. They offer the best design & latest technology for the vehicles as they aim at providing the best driving experience to the customers. At MHD LLC, we bring forth the technological advancements in vehicles to our customers. 
With the growing trend & use of electric vehicles which can drastically cut down on transportation costs, we have taken the lead & leveraged this opportunity by introducing electric charging stations.  This is a relatively new concept but we foresee immense potential in this sector as every industry is turning towards more environmentally friendly technology. With this, we are also looking at strategically contributing to Oman's 2040 vision.
Highlight us about your associated companies and geographical presence
The global business environment is becoming more and more dynamic. In order to have a competitive advantage and long-term sustainable growth, it's prudent for a company to diversify & expand operations across different sectors & enter new markets.
At MHD our business strategy & plans are constantly evolving. In order to diversify our asset base, enter new markets/sectors, we have a stake in several companies. Some of our associate companies are Areej Vegetable Oils & Derivatives (AVOD) & Oman Abrasives LLC. Avon's products such as cooking oils, margarine are trusted for their quality for over 30 years as they have been committed to manufacturing products that consistently meet national and international standards and customer's needs.  AVOD products are also marketed in the GCC as well as other countries through distributors. 
They have won various awards and recognition for their products which have created long-term value for society as a whole.  Oman Abrasive was established in 1986 & the company manufactures a range of Grit from Mineral Slag which converts itself into Iron Silicate. Their products are synonymous with quality & approved by major Shipyards, Oil and Gas companies, tank builders, and Offshore yards.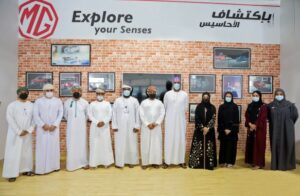 Special Oilfield Services Co. LLC (SOS) is also a joint venture between MHD LLC & AL Mansoori Petroleum Services, one of the largest national oilfield companies operating in the Middle east. The prime objective of SOS has been to provide specialized end-to-end oil & gas services in Oman. The company strives to be the best innovative solution provider and introduce cutting-edge technologies in the Oil & Gas industry.
We have expanded our geographical presence in Qatar with a Joint venture with United Cooperation for Gen. Trd. WLL.  Combining the local reputation of Abdulrahman Abdulla Al Ansari Group of Companies and the expertise of Mohsin Haider Darwish LLC, UCGT WLL represents world-renowned brands across all sectors & it is our endeavor to provide the best service to the customers in Qatar
Areej, as a chairperson what are your ideologies and strategies to maintain the eminence of one of the largest privately-owned businesses in Oman consistently?
MHD LLC has achieved a place of eminence in Oman as it has been successful in creating excellence of the highest levels.  Keeping our customer's values is at the forefront of our business planning & we have strived to better understand and anticipate our customer's value and continuously worked on delivering it.  We have been successful as we have been providing quality products and services from world-renowned brands.  Being eminent gives us the competitive advantage but the key to sustaining it is to constantly evolve & have the unflinching commitment to getting better every single day. 
As the Chairperson, my strategy is to innovate, build and strengthen relations, expand our portfolio, stay focused & resilient, continually assess our market share & most importantly be determined.
Staying ahead of the competition and being able to differentiate ourselves in a challenging market is vital to our success. It's important to monitor the trends in the business sector.  Our business model is constantly evolving. We have expanded our product portfolio to meet customer's evolving needs & reaching out to new customers. E-commerce is playing a crucial role today & it has helped us to stay connected with our customers.  
It is also very important to stay focused on our goals as this gives us clarity of our short-term & long-term objectives.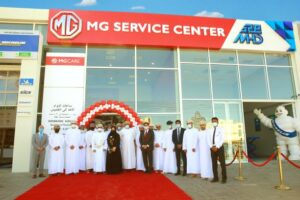 In order to continue to be successful, we need to drive changes more rapidly with new approaches and reinvent business strategies.  This can be challenging but if we do take a step towards this, we will not only stand out but also create additional value.  An example of how this has worked for us is our expansion into electric charging stations & solar power.  We hope to continue to inspire progress that will build meaningful values for future generations
What message would you deliver to your investors?
Oman has achieved remarkable progress and prosperity in every sector of the economy & has seen a steady transformation through development plans.  Oman's Vision 2040 strategy seeks to catapult the Sultanate into the ranks of the world's most 'developed nations'.  It is building a productive & diversified economy with innovation, infrastructure, education, development of the workforce, sustaining national resources, and modern legislative framework as its key drivers.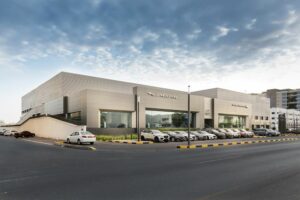 Oman has distinct advantages which makes it an ideal investment destination. In my opinion, the Sultanate's stable economy is the strongest reason for any investor to go ahead with his investments.  Coupled with this, its geographic location which is characterized by the most strategically placed ports in the world also opens new horizons for investors.  Its friendly policies have enabled the Sultanate to forge strong bilateral ties with countries around the world and integrate with the global economy. The trade agreements, investor-friendly legislative environment, logistics & infrastructure network, educated & qualified bilingual workforce are factors that are favorable for investment in Oman.  
In order to augment foreign investment, the Sultanate has also set up Smart cities & Free Zones which allow 100% foreign ownership. 
Overall, the strategy and initiatives of the Government augur well for Oman's economy.  We are committed to the strategies and plans set by the government and I am confident that under the leadership of HM Haitham bin Tariq bin Taimur, we will achieve our objective.