Established in 2018, CIMB Bank Philippines🇵🇭 is one of the leading digital banks in the Southeast Asian region with 4 million customers. The bank is the newest addition in the CIMB Group, an ASEAN universal bank and corporate advisor that offers a diverse range of financial solutions and products, catering to 15 global markets.  
CIMB Bank Philippines follows the highest level of safety and security standards for a complete and seamless bank account opening with high savings interest rates, zero transaction and processing fees, and no minimum maintaining balance requirement. A customer can open an account digitally via the CIMB Bank PH mobile app using one valid ID, without the need for a minimum deposit in just under 10 minutes.  
International finance organizations have been quick to recognize the achievements and leadership of CIMB Bank Philippines with 12 additional awards from the start of 2021. To date, the bank has accumulated over 40 prestigious international awards, further reinforcing its position as the most awarded all-digital bank in the Philippines.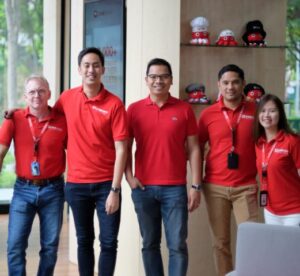 BEST-IN-CLASS DIGITAL PRODUCTS AND CUSTOMER SERVICE
CIMB Bank's UpSave and GSave savings accounts allow customers to get an interest rate as high as 4% p.a. – 1600% higher than the nation's leading banks and with zero fees. Alongside that, customers can avail themselves of free life insurance coverage worth their average daily balance up to PHP 250,000 by just maintaining a minimum balance of PHP 5,000. Furthermore, the Fast Plus savings account enables eligible customers to get a free VISA payWave debit card, which can be used in over 21,000 ATMs nationwide. 
CIMB Bank's Personal Loan conveniently allows Filipinos to digitally apply for a loan of up to PHP 1,000,000 through the CIMB Bank PH app, which requires only 1 ID and 1 payslip. The bank addresses the pain points of many customers of making the loan requirements simple and straightforward to obtain a personal loan all via their smartphone device.
UNIQUE DIGITAL BANKING PLATFORM STRATEGY (CIMB BANK🏦)
CIMB Bank Philippines leverages its digital platform banking strategy to partner with the country's leading e-wallet, GCash. Within the GCash mobile app, CIMB Bank Philippines provides best-in-class financial products, GSave – a high interest-earning savings account as well as GCredit, the number 1 micro-lending service for Filipinos to have a ready credit line with interest rates as low as 1% to transact digitally and go cashless on their day to day payments. 
GCredit facilitates customers to perform transactions such as online shopping and paying bills online or in-store POS transactions with over 17,500 nationwide partner merchants. CIMB Bank leverages alternative data for assessment of credit eligibility that scores applicants including those first-time borrowers, who often lack adequate credit bureau data.
Additionally, GCredit users with good credit standing can further qualify for CIMB Bank's Personal Loan offering for a higher credit line up to PHP 1 million.
CIMB Bank Philippines' value-driven partnerships with more than 17,000 partner locations, 7-Eleven convenience stores, and brands like GCash and Bayad Center, a leading payment center in the Philippines, has benefited Filipinos with easy access to simple and convenient digital banking products and services making banking easy and convenient to access for all Filipinos.
2021 GROWTH TRAJECTORY🏦
In the first 3 months of 2021, the bank signed over 600,000 Filipinos pushing deposit growth by 460%, against the same period last year. The average cash-in per customer increased by 355%, showing a positive trend in savings behavior among depositors. 
CIMB Bank PH has witnessed massive incremental growth with customer acquisition expected to accelerate further in 2021. Leading the push for digitization in the banking space, the bank has disrupted the nation's banking sector with its digital banking concept and has given consumers a real viable alternative to meet their everyday banking needs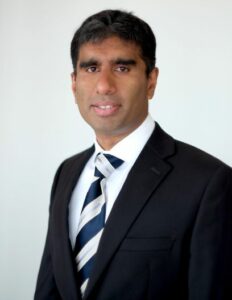 ADVOCATES OF FINANCIAL LITERACY
According to the statistics in Nielsen's 2019 Inclusive Digital Finance Report, 77% of Filipinos do not hold a bank account; 29% lack the documents needed for the opening of a bank account; 44% of unbanked Philippine citizens specify lacking sufficient funds to open an account. Yet, 60% of unbanked Filipinos have access to a smartphone and 59% of them make use of the internet on their phones. With his vision, CEO of CIMB Bank Philippines Vijay Manoharan has made it his mission to establish an all-digital platform banking model for all Filipinos and allowing them to have a formal banking relationship.
Sharing his foresight, Vijay says, "Our vision is to promote inclusivity by providing Filipinos superior financial solutions and digital experience that they deserve. Also, we are committed to providing every customer the same opportunity to attain financial freedom wherever they are in their financial journey."
Being the champions of financial inclusion, 20% of depositors have trusted CIMB Bank for their first banking relationship and 57% of successful loan applicants have chosen CIMB Bank for their first borrowing relationship with a bank.