The world has undergone numerous developmental changes. Natural resources took the brunt of human innovations in the race to invent products and services that solve lifestyle problems such as extracting fuel, water, energy, and other supplies from nature. Failure to restore nature's and society's goodness has resulted in enormous challenges that we face today. The global challenges that must be addressed are as follows:
Global health challenges 
The world has been suffering due to the novel Coronavirus outbreak. The widespread disease haunts the entire ecosystem. As of June 2021, the Covid -19 has attacked 6 continents, and more than 3.5 million people died due to the virus.
The Top 3 health issues that may again take a toll on the health globally are:
Coronavirus "mutants" – according to National Task Force, The genetic diagnostic laboratories in India have detected nearly 24,000 mutations in 7,000 variants of the virus presently circulating in the country.
Influenza: There are four types of influenza viruses: A, B, C, and D. As per the World Health Organization, annual influenza epidemics reach 3-5 million cases of severity and more than 250,000 deaths worldwide.
Malaria – An estimated number of 229 million cases of malaria occurred worldwide in 2019. The disease burden seemed to be 94% in the WHO Africa Region estimated 409,000 malaria deaths worldwide. 
Mental health
13% of the world population is affected by mental health and substance use disorders. The common mental health disorders are Anxiety Disorders, Mood Disorders, Psychotic Disorders, Dementia, Eating disorders. Fear and isolation led to physical and mental health deterioration.
The U.S. saw an increase of 11% in people reporting anxiety and depression, taking the percentage to 42%.
Remote work 
People practiced adapting to the new work culture. Although remote working eliminated time-consuming activities like traveling. It brewed up new challenges like; Isolation, Poor communication, Inability to unplug after work, staying competitive, lack of motivation. 54% of employees have trouble concentrating.
49% of employees are unable to maintain a work-life balance. Yet 80% of employers might continue the remote working model even after the pandemic. 
Education
The virus outbreak dismantled the education system worldwide. The abrupt drift to online teaching methodology was unconventional. It impacted teachers and students in various ways and the educators practiced mastering the usage of digital services, students suffered due to the impaired ecosystem. More than 1.6 billion children faced challenges due to Covid.
An estimate by Ofcom report states nearly 1 million students lack internet access at home. An Ofcom report from 2020 estimates that between 1 million and 1.8 million children do not have access to laptops, desktops, or tablets at home. Private school teachers were affected due to wage reductions linked to the prevailing economic downturn. Learning losses are nearly $10 trillion, which is one-tenth of global GDP.
Unemployment
The unemployment rate is expected to rise to over $200 million in 2022. The International Labor Organization tweeted,
The labor market crisis created by the #COVID19 pandemic is far from over.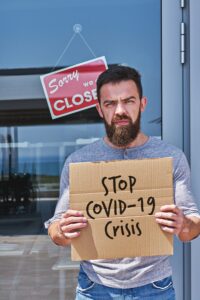 Employment growth will be insufficient to make up for the losses suffered until at least 2023.
The estimated work hour loss is more than eight percent in the first quarter and six percent in the second quarter in Latin America and the Caribbean, Europe, and Central Asia. Today, workers with wages less than $3.20 per person per day categorize them as "poor" or "extremely poor."
"Jobs gap," which was projected at an increase of 75 million in 2021, is anticipated to drop to 23 million in 2022.  Global unemployment increased by 33 million in 2020. Employment loss increased drastically due to inactivity than unemployment – inactivity increased by 81 million, it accounted for 71 percent of global employment losses.
Vaccine
An urgent requirement of nearly 11 billion shots will vaccinate 70 percent of the world's population. Vaccine production shortage left most countries devastated. Although India is the largest producer of Covid vaccines, it is facing a perilous situation amid severe second waves due to vaccine inadequacy. India has fully vaccinated less than 3 crore people against. India saw a record high of 414,000 daily cases on May 6, 2021.
The global statistics according to John Hopkins Coronavirus Research Center.
Global infections: 162,535,050

Global deaths: 3,369,744
Nations with most cases:
US – 32,924,078, India – 24,046,809, Brazil – 15,586,534, France – 5,925,071 and Turkey – 5,106,862.
As per the world data, only 42% of the U.S. population is fully vaccinated. Complacency in producing the vaccine and monopolizing the production dropped the vaccine production drastically.
Digitization
Businesses seek quick ROI to show the efficiency and raise funds. Security issues, high cost, and lack of expertise follow the quick fix solution of cloud transitioning. Unaware of the steps, many companies jump into short-term digital migrations.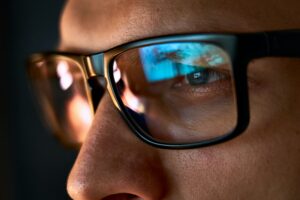 54% of organizations experienced skill shortages, particularly in; Cybersecurity, Technical architecture, Enterprise architecture, and advanced data analytics. 61% of businesses shifted to the cloud in 2020. 70% of companies experienced a breach in the public cloud environment.
The most common attacks were malware (34%), data theft (29%), ransomware (28%), account compromises (25%), and crypto-jacking (17%). Main challenges of digitization area; Culture, Digital Strategy and Vision, I.T. infrastructure and digital expertise, Organizational Structure, and Budget.
Food and Agriculture
The pandemic grappled with the food supply. As per the United Nations, the shortcomings will lead to 132 million hungry people.  The economic recession spurred the chaotic situation. The international food banks and supply chain loomed. The lack of food production heightened the food scarcity. Panic buying also resulted in food shortages and Small scale farmers faced the brunt of digitalization coupled with a lack of logistics.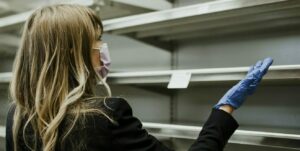 The staple food prices soared in certain countries that affected buyers. From 2020 Global food prices rose by 40%, Maize increased by 66%, wheat increased by 23%, and cereal increased by 45%. The World Food Programme (WFP) states 296 million people suffer from acute hunger as of April 2021 approximately. Harvesting, plantation, sorting, and carrying saw a decline in workers' employment which directly impacted the food safety issues and production.
Chip Shortage
The Global chip shortage will last for many years. Last year the global manufacturers shifted interest to home appliances and electronics to cope with the demand. The result of need-based supply led to chip shortage. South Korean tech giant Samsung admits chip shortage hampers television and appliance production. The Automotive industry is at its worst hit. Reports suggest nearly 3.9 million car production is impacted globally. The revenue impact is nearly $110 billion in the global automotive industry in 2021.
Greenhouse effect
In 2021 as per IEA, CO2 emissions are projected to go up by almost 5 percent. Nearly 33 billion tons of emissions jump in greenhouse gas. Since the 2010 recovery posts the global financial crisis, this ranks the highest. NASA informed carbon dioxide and other greenhouse gases in the atmosphere at high levels.
Greenhouse gas emissions in the United States are due to burning fossil fuels for electricity, heat, and transportation. World Meteorological Organization reports climate change indicators and worsening its impacts on the world.
Key climate change indicators are:
High greenhouse gas concentrations.

High temperatures in the ocean and land.

Sea-level rise.

Melting ice and glacier retreats.

Extreme weather.
The challenges might grow unexpectedly, yet combining equity and solidarity to face the uncertainties will accelerate the world's sustainable development. Deriving solutions to each challenge would build the socio-economic condition promoting better living and a safe future.