The AXA Group is a global trailblazer in asset management and insurance services, housing around 153,000 employees and serving approximately 105 million clients in 54 nations. AXA's business focuses on safeguarding consumers – individuals and business enterprises alike – so that consumers can pursue their lives and business ventures respectively with extreme peace and security. AXA Egypt is an offshoot of the AXA Group and is a multi-faceted insurance group serving Life and Protection Insurance, General Insurance, Health Insurance, and Micro-Insurance plans.
AXA Egypt was conceived in February 2015 and now boasts a colossal capacity of over 900 employees. The firm received its license in August 2015, to sell health and general insurance schemes to its consumers. To augment its foothold in the country, AXA Egypt accomplished the acquisition of Commercial International Life Insurance Company SAE (CIL) in December 2015. CIL is one of the most eminent entities in the Egyptian life insurance sector. Through the acquisition of CIL, AXA Egypt engulfed the major market share of the insurance sector. AXA Egypt functions as the one-stop destination for consumers with an array of products. Presently, the firm serves 2 million consumers across the globe via more than 30 tailored products and services.
AXA Egypt was the recipient of two Global Economics Awards in the categories of the 'Most Innovative Marketing Campaign' and the 'Fastest Growing Insurance Company' for the year 2021.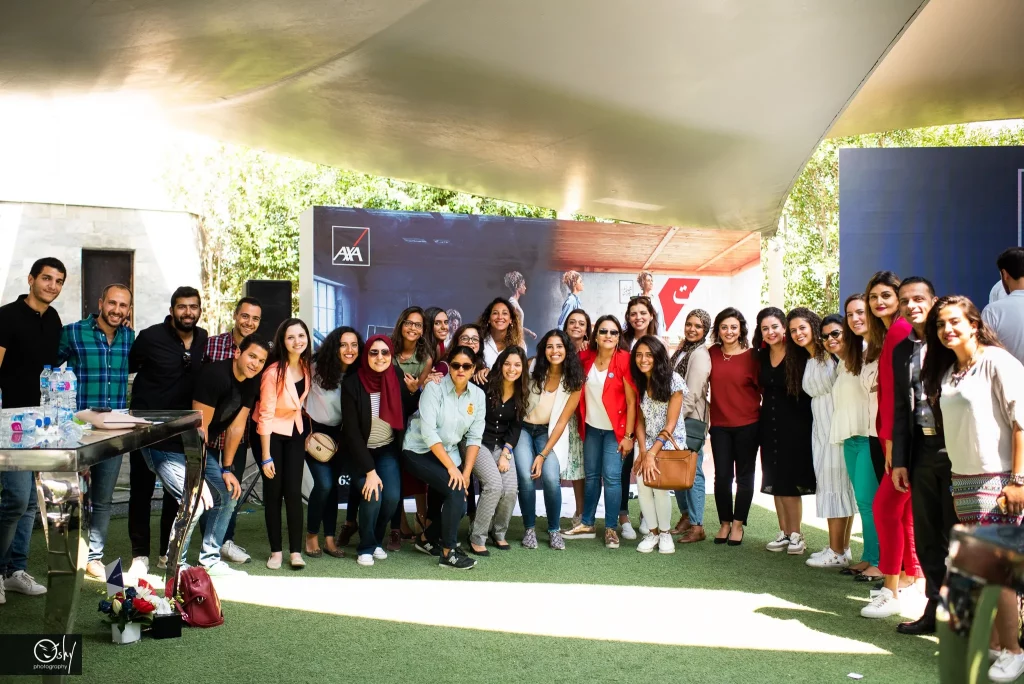 AXA Egypt's Growth Strategy
AXA Egypt developed multi-channel sales and distribution methods in a short tenure, to fabricate a unique consumer experience that complements the ever-maturing needs of the average consumer. These executions encompass both brokerage firms and individuals which lengthened from 10 firms and 50 individuals in 2016 to 25 firms and 200 individuals in 2020. Coupled with a highly motivated team of 80 experienced and qualified sales professionals, the firm encompasses direct sales channels through protection consultants in Egypt. The firm also possesses bancassurance networks via the Commercial International Bank (CIB), the Ahli United Bank (AUB Egypt), and the Arab African International Bank (AAIB), within their wide-ranging suite of networks throughout Egypt.
As the years progressed, AXA Egypt witnessed an improved contribution through women employees, with around 42% of them pivoting the leadership roles. Women are the powerful harbingers of change. The expansive benefits of diversity and gender parity in leadership and decision-making are surging and identified within all the realms of the firm.
As of December 2020, AXA Egypt brags a year-on-year 36% growth in sales, inclusive of a magnanimous year-on-year 60% growth in the property and casualty line of business, year-on-year 96% growth in health, and year-on-year 21% growth in life insurance.
The firm also delivers innovative solutions apart from insurance services and facilitates a comprehensive protection experience to their insured consumers via the MyAXA mobile application, through which health claims can be issued, and is estimated to soon be utilized for motor claims as well. AXA Egypt's RoadSide Assistance service supplements car insurance products and services.
AXA Egypt has initiated innovative partnerships in several sectors like telecom, real estate, transport network and others, with a consumer-centric mindset. These partnerships allow the firm to further enhance the quality of its operations to individual and business enterprise consumers.
AXA Egypt's Innovative Marketing Campaign
AXA Egypt was recognized by The Global Economics to be a firm that adopted the 'Most Innovative Marketing Campaign' in 2021.
The 6-week Protection Campaign by AXA Egypt dubbed 'Insure & Feel Secure' was unveiled in March 2021. The campaign recognized AXA Egypt as a comprehensive and one-stop destination for all insurance needs of Egyptian consumers.
The Protection Campaign encompassed a straightforward yet creative concept, which was pretty familiar to Egyptian society. The firm strived to protect the best interests of the consumers, based on the rational Egyptian ideologies, wherein a protective mindset is on an auto-pilot mode. A 360-degree execution marketing plan that influences consumers at all conceivable points of contact is established by AXA Egypt by leveraging versatile media like digital, television, on-ground activation, and advertorials, to furnish audience behaviour on diverse portals by complementing the advertising campaign with a promotion.
The Protection Campaign coupled with AXA Egypt's marketing strategy delivered 147% achievement in Awareness KPIs through Facebook impressions and 113% achievement in Consideration KPIs through Facebook advertisement traffic. The Protection Campaign, along with the marketing strategy that was deployed, also facilitated an extended lead generation for the firm. Enhanced and robust brand visibility was established, wherein AXA Egypt has shifted from the 4th to the 2nd ranking in the Top of Mind (TOM) awareness and total awareness owing to the consistent marketing strategy over the years, according to the Brand Tracking fabricated and monitored by Nielsen Holdings.
With strong market strategies of growth and innovations, AXA Egypt vaunts a strong portfolio across the years with gross revenues of EGP 4.3 billion (USD 0.27 billion) as of December 2020. AXA Egypt possesses a total of 10% of the insurance market share. Additionally, it has been the top employing entity in Africa for 3 consecutive years.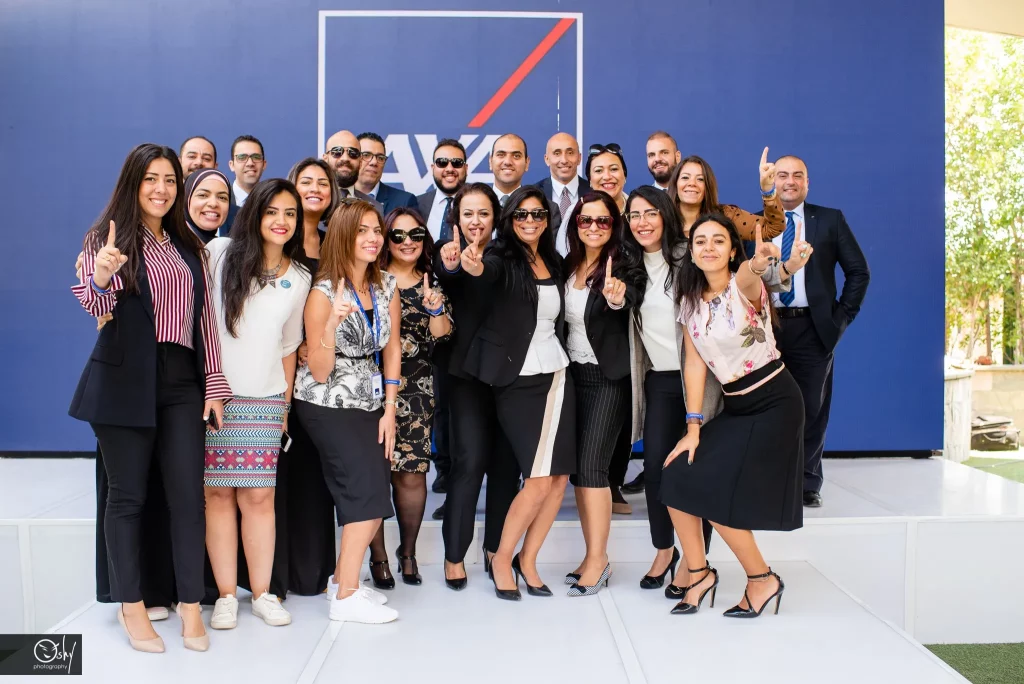 Corporate Social Responsibility
Enhancing on the group's AXA for Progress Index, AXA Egypt facilitates the local perspective by focusing on all-encompassing protection of the environment, aiding the lesser privileged, and by advocating for the mental health and wellbeing of the society at large. The objective is to fabricate a meaningful impact on their employees, partners, and ultimately the entire community.
AXA Egypt has fused the most applicable local outlook into its sustainability strategy via mental health awareness initiatives, environment protection through recycling, waste management initiatives, and social inclusion for the lesser privileged communities.
Hence, it is safe to assume that the AXA For Progress Index allows the group to fabricate a sustainable impact in the best interests of consumers, the environment, and the organization itself as an investor, an insurer, and an exemplary firm.