Prices soared from 6.1% to 7.3% at a pace at least three times faster than average wages.
Australia's Consumer Price Index (CPI) inflation accelerated to 7.3% in the third quarter ending in September, the highest in the past 32 years. The Australian Bureau of Statistics (ABS) on Wednesday released the CPI data revealing a 1.8% hike in this quarter, beating economists' expectations of 1.6%.
Australia's Treasurer Jim Chalmers posed the accelerating inflationary condition as "public enemy number one" for the economy. He presented his first budget on Tuesday, highlighting that the cost of living will continue to rise for a while to come. Prices soared from 6.1% to 7.3% at a pace at least three times faster than average wages. The quarterly figures showcased a significant price surge of 3.7% on new dwelling purchases by owners-occupiers and a 10.9% increase in gas and other household fuels. Food and non-food grocery items have also experienced tumultuous cost hikes. Over the past year, fruit and vegetable costs have increased by 16.2%, and dairy prices have risen by 12.1%. In contrast, automotive fuel prices have decreased by 4.3% in the quarter, a first in two years. However, the ABS forecasts a rise in fuel costs again in the December quarter due to the revival of the fuel excise tax.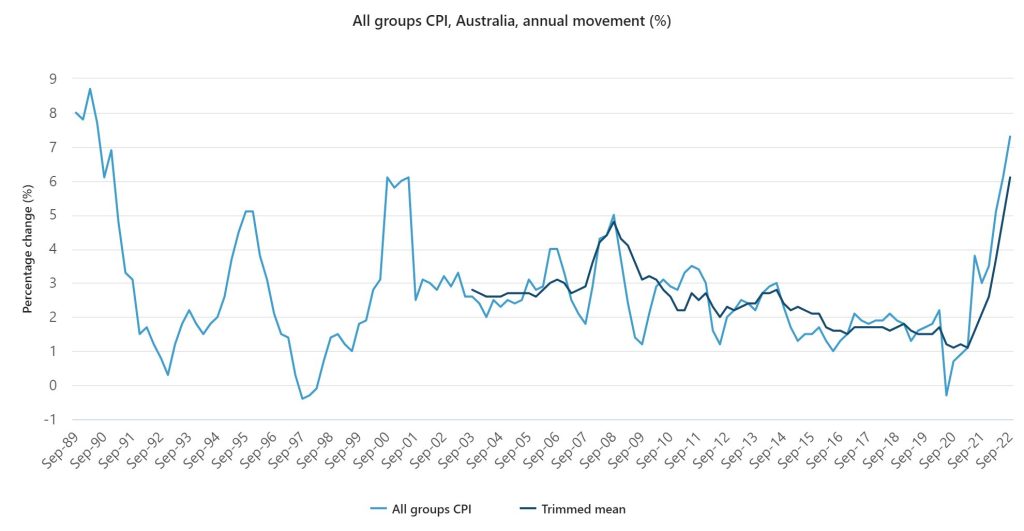 Chalmers painted a particularly dreary picture of compounding debt and fiscal deficit. His budget was criticized during interviews on Wednesday on the grounds of not enough measures being taken to help Australians who lay prey to rising grocery and energy prices. The Treasurer defended his grounds stating he had done whatever he could in his power without worsening the inflation. "Inflation is the dragon we need to slay," he told the media. "But there's a right way to spend and a wrong way to spend."
The Reserve Bank of Australia (RBA) has set a target to bring down the inflationary percentage back to its 2%-3% range over the course of time. The cash rate stands at 2.6% this month compared to 0.1% in May. The federal budget has predicted the cash rate to hike up to 3.35%.
High global inflation has caused central banks worldwide to raise their interest rates as a scheme to tighten monetary policy. RBA rates have gushed up by 250 basis points since May while observing how radical monetary tightening was influencing consumer expenditure.
Recent flooding across eastern Australia is bringing in a shortage of fresh food along with a further lift in food prices. Prices of essential goods and services have jumped to 8.4% in this quarter, giving the limelight to the intensifying cost of living pressure.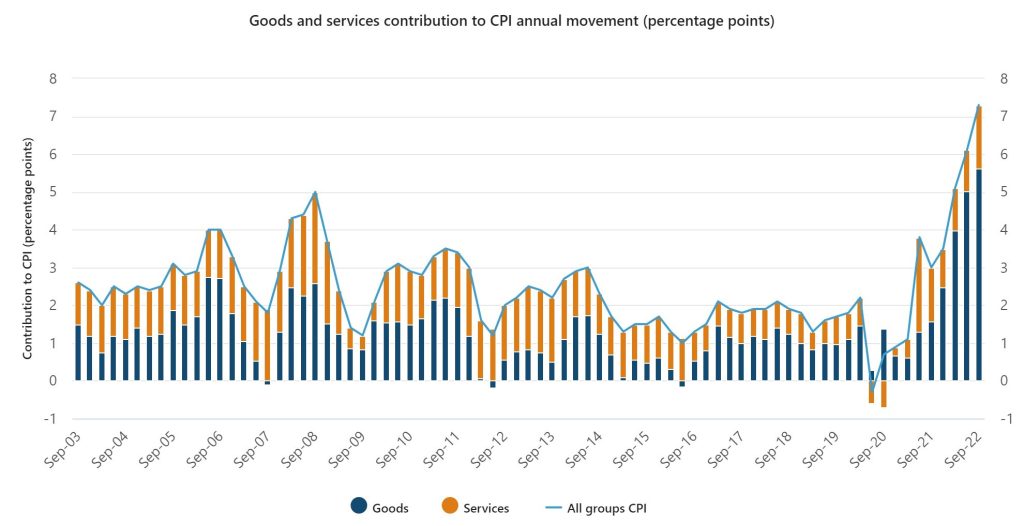 Chalmers' Budget: A Five-point Magic Wand to Tame Inflation
Chalmers served the first Labor Budget in almost a decade that apparently contains a magic wand to tame the roaring inflation. This budget, his very first since undertaking the office of Treasurer, consists of a five-point plan for cost-of-living relief to Australians. The relief includes Cheaper child care, Expanding paid parental leave, Cheaper medicines, More affordable housing facilities and Restoring wage growth. It is an AUD 7.5 billion package aimed at redirecting money back to the citizens, boosting productivity and economic growth. "But it's carefully targeted and carefully timed so that it avoids placing additional pressure on inflation," Chalmers restated in his speech.
As living costs have risen, no city has been spared. According to the ABS, the CPI rose in all eight capital cities, ranging from 1.6% in Sydney and Canberra to 2.1% in Adelaide, Brisbane and Darwin.
The predictions of economists and analysts have laid grounds for further inflationary aggravation till 2023, after which it may subside to the targeted range. The CPI figure will likely hit 7.75% by the end of 2022. It will track down to 5.5% by mid-2023 and further down to 3.5% by the end, in addition to an anticipated decline in interest rates.