Partnering with several global and local giant technology industries, Etisalat by e& will be technically advanced enough to 'virtualise' and 'visualise' an organisation's physical presence
Etisalat UAE will render its services to assist enterprises to build their own metaverse ecosystem in a year. Partnering with several global and local giant technology industries, Etisalat by e& will be technically advanced enough to 'virtualise' and 'visualise' an organisation's physical presence and infrastructure to build up its digital twins' according to the statements of officials associated with the company.
Senior Vice President, Enterprise Sales, Ragy Magdy stated that the project is in its final stages and has completed the trial phase to start functioning by next year. "The Metaverse is still an unidentified target. Everyone
is trying to improvise and sketch their ideas, their strategies for funding the Metaverse," says Ragy Magdy. Magdy was speaking on the sidelines of the company's leading event Etisalat Connect for large enterprise customers from government, private, and top businesses.
During the event, senior etisalat by e& leaders released the company's market strategy for the year 2023. Magdy also added that the introduction of metaverse to tech giants in the economy is inevitable in the future and will help the companies to have a clear blueprint for their own organisations by visualizing their infrastructure and creating a virtual environment.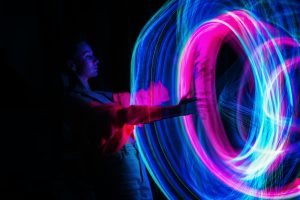 Etisalat intends on creating a virtual environment for various sectors including manufacturing, healthcare providers, education, oil and energy companies, and utility providers. "We will be able to provide the service by next year, and we have a lot of interest from oil companies and large manufacturing powerhouses, and we're ready to move to the contractual phase," he added. The company would be utilizing lidar scanners to build models of buildings that could be tailored according to the preferences of the company.
The Senior Vice President also informs about Etisalat's plans for the ICT area and other areas and expects 70-80 percent of the company's top-line revenue to go down and reach 30-40 percent in the coming years.  Senior Vice President of Government Sales, etisalat by e&, Abdulla Al Ahmed stated that the company had invested billions to develop solutions to aid its customers following the Covid pandemic.
"We are adapting ourselves to the government's objectives, and we are developing solutions for issues in the future." Abdulla added there would be heavy investment in cyber and data security, AI, machine learning, and intelligent insights," says Abdulla Al Ahmed. The company also focuses on putting effort into building its customer service sector as many organisations lack the required 'customer-centricity'.  "With the development of CX platforms, we can build engagement platforms that assist e-commerce and banks, which can help consumers communicate with banks or the service provider," said Abdulla.
What is Metaverse and how does it work?
Metaverse is a collection of immersive, 3D worlds that enable virtual interaction, where people can perform real-world activities like creating, communicating, shopping, etc. in cyberspace. Metaverse works on virtual reality (VR), augmented reality (AR), spatial computing technologies, and artificial intelligence. People could use devices like smartphones, loT devices, and Google's Oculus VR headsets to get into the metaverse and interact with it.
Is Metaverse the next big step for companies?  
Many companies in the present day can be seen investing billions in Metaverse as they expect to receive large revenue by creating their virtual worlds. Giants like Meta, Microsoft, Google, and Amazon have all created their own metaverse and this provided a competitive advantage to the companies. Metaverse provides companies with an improvement in their business potential by gaining an enhanced customer experience, rich customer experience, and global reach.
About Etisalat
Etisalat by e& offers digital experiences that accommodate to the new lifestyle and demands beyond just telecom and are not limited to health, gaming, and insurance. The company will focus on enabling connectivity and everything beyond, accelerating the digital world, and pioneering future-forward spaces like private networks, autonomous vehicles, and AI.