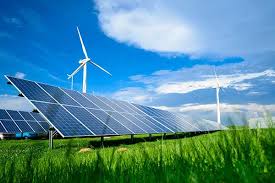 Moroccan Prime Minister Aziz Akhannouch announced that his country is setting a goal of becoming 50 per cent reliant on renewable energy sources by 2030. He also made an address at the Davos Forum to this effect. He said Morocco is already using 38 per cent of renewable sources for their energy requirements, and they are striving to achieve the target of 50 or 52 per cent by the end of this decade.
Akhannouch told the World Economic Forum that the target they are working towards is very much a possibility, considering that Morocco has one of the highest rates of solar insolation of 3,000 hours of sunshine per year and 3,600 hours in the desert. They are building facilities to even harness wind energy- one of the most affordable forms of renewable energy. 
He also stated that Morocco has plenty of affordable resources; they can become a formidable producer of liquid hydrogen that will play a big role in the decarbonisation of industries worldwide.
Morocco's Renewable Energy Target
Morocco has set eyes on bigger targets- it plans to become 100% reliant on renewables by 2050. These targets can't be questioned after looking at the infrastructure. For instance, Noor Ouarzazate Solar Power Station is the largest concentrated solar power plant on the planet, which generates enough energy to power a city double the size of Marrakesh, the fourth largest city in Morocco. The Tarfaya Wind Farm, with an annual capacity of 300 MW produced by 131 wind turbines of 2.3 MW each, is Africa's largest onshore wind farm; this 300 MW can fulfil the power needs of more than 1.5 million homes. 
But Morocco plans bigger and better and ahead than most of its counterparts. It plans to be completely dependent on renewable energy sources for its energy needs by 2050 by adding 1.5 GW of renewable energy capacity annually.
Such robust and effective climate change policies have brought Morocco to the second position as the most prepared nation in the Climate Change Performance Indexes. It was surprising to see that during the pandemic also, there were improvements in the renewable energy sector.
Investment in going Carbon Neutral
Morocco's phosphates and fertilisers producer OCP announced its plan to spend 130 Billion Dirhams ($12.3 Billion) to utilise renewable energy sources to produce fertilisers. Mostafa Tehran, CEO of OCP, said they will invest in solar and wind projects to achieve carbon neutrality by 2040. OCP also plans to invest in desalination projects that will be powered by renewable energy sources to supply water to its industrial plants and adjoining farmlands. Such investments will reduce OCP's ammonia imports, which were costlier by 234% due to the Ukraine crisis, and help in the production of green hydrogen and green ammonia.
According to the Solar Outlook 2021 Report by the UAE's Middle East Solar Industry Association (MESIA), Morocco is most likely to meet targets. The report showed that Moroccan efforts to create green policies increased by leaps and bounds as it signed and supported the Paris Agreement. The country is focused on achieving its target of shifting to renewable energy. Due to the Covid pandemic, the pace slowed, and it couldn't meet the target of producing 52 per cent of its electricity requirements from renewables. The increasing growth share of additional electricity from renewables induces, similarly to other countries, issues of integration to the grid, and they are looking for smart digital solutions. 
The report also stated that Morocco is in the process of establishing a hydrogen roadmap for several pilot projects. The government is planning to become an exporter of hydrogen fuel. Thanks to abundance of resources like solar and wind energy, Morocco can become the epicentre of renewable energy by 2050