Saudi Arabia, the world's largest oil supplier, will cut back on prices for crude grade for the fourth month consecutively from March. This price pruning is only for the markets of Asia and Europe; the US prices remain unchanged. Saudi backs this price cut by signaling toward demand contraction, oversupply issues, low physical oil premiums, and slower economies. The China factor, the economy's reopening, and demand recovery expectations are cautiously looked upon.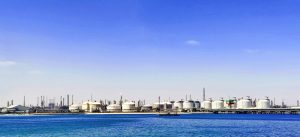 The state-owned oil company, Saudi Aramco, might send lower-priced shipments to its Asian buyers. Aramco's flagship Arab Light Crude prices have been slashed by 35 cents.
This cut would widen the price differential close to $1.50 a barrel, of Saudi Aramco, with the average of Platts Dubai and the Dubai Mercantile Exchange's Oman quotes. 
China is Saudi's biggest oil purchaser. It is assumed that the Chinese economy may see a surge in oil demand as the Jinping government is lifting its stringent zero covid policy, but things don't seem smooth as covid cases are still on an upswing. 
Aramco has also lowered the prices for Europe and the Mediterranean regions but kept the costs for the US untouched as a geopolitical play.
Saudi Arabia exports its crude to India, Japan, China, and South Korea in Asia, which are its biggest buyers in this region. It has long-term contracts with these countries for exporting crude, whose prices are revised monthly. Its other Gulf counterparts, oil-producing nations like Iran, Kuwait, etc., face the domino effect of Saudi's oil price revision. 
China enjoying discounts
Unipec, China's oil trading giant, has been on a purchasing spree of accumulating crude at discounts from anywhere it can, from the United States, Abu Dhabi, and Brazil. It is also profiteering from the lower supertanker freight rates.
According to traders, Unipec has purchased four Abu Dhabi Upper Zakum crude cargoes. This takes its total purchases of the medium sour grade up to 17 cargoes, or 8.5 million barrels. These cargos have a capacity of 500,000 barrels each.
Unipec has also bought five Very Large Crude Carriers (VLCCs) of crude from Brazil and three VLCCs from the United States. A VLCC can carry 2 million barrels. 
According to the data analytics firm Vortexa, Chinese onshore crude inventories are at their highest since November 2021, at 948.5 million barrels.
China reopening
According to oil traders, prices of crude are expected to bounce back in the second quarter due to speculation of Chinese demand getting back on track and lesser inflow of Russian crude due to sanctions due to the Russia-Ukraine conflict. From the 5th of February, the European Union is banning imports of Russian oil products.
Oil exporting countries OPEC and its allies, the OPEC+, a cartel headed by Saudi Arabia and Russia, will keep the current crude output maintained after decreasing it by 2 million barrels a day in October. 
The purchasers, on the other end, expect larger discounts on the prices of higher grade crude on Arab Medium and Arab Heavy due to the thinning margins in fuel oil refining.