Health services is one of the sectors where help is always needed. No matter how many employees a healthcare setup has, it can always use more. With a doctor-population ratio of 1:454 (based on 2020 data), the healthcare system requires automation of tasks to, help doctors and patients remain connected wherever they are and ensure a transparent work process.
UEM Edgenta, Malaysia's premium technological consultancy service provider, has been doing an exceptional job in providing healthcare institutions with technological expertise in the form of asset and infrastructure management. During the pandemic years, the company helped the Government to enhance the capability of healthcare services through the utilization of technology. From screening services to COVID-19-assessment solutions and even hybrid ICUs- UEM Edgenta played a major role in the country's fight against the pandemic.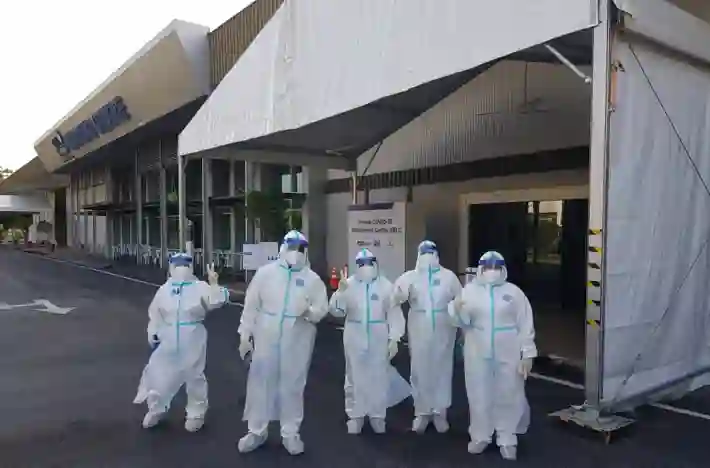 UEM Edgenta has been awarded the title of "Most Innovative Non-Clinical Healthcare Support Service Provider – Malaysia 2022" for its outstanding work in helping the country to curb the pandemic with its innovative asset and infrastructure solutions.
About UEM Edgenta
Technology is not just about building software solutions and creating robust apps. It's much more. True technological innovation positively impacts the lives of people in a tangible way. UEM Edgenta is on a mission to do just that. With its infrastructure and asset management services, it has technologically transformed healthcare services, properties, roads, and rail.
In the healthcare sector, UEM Edgenta has delivered several useful non-clinical innovations. Besides monitoring systems and vaccination programs, the company plays a crucial role in healthcare facilities maintenance, clinical waste management, providing biomedical engineering services, and preventive maintenance.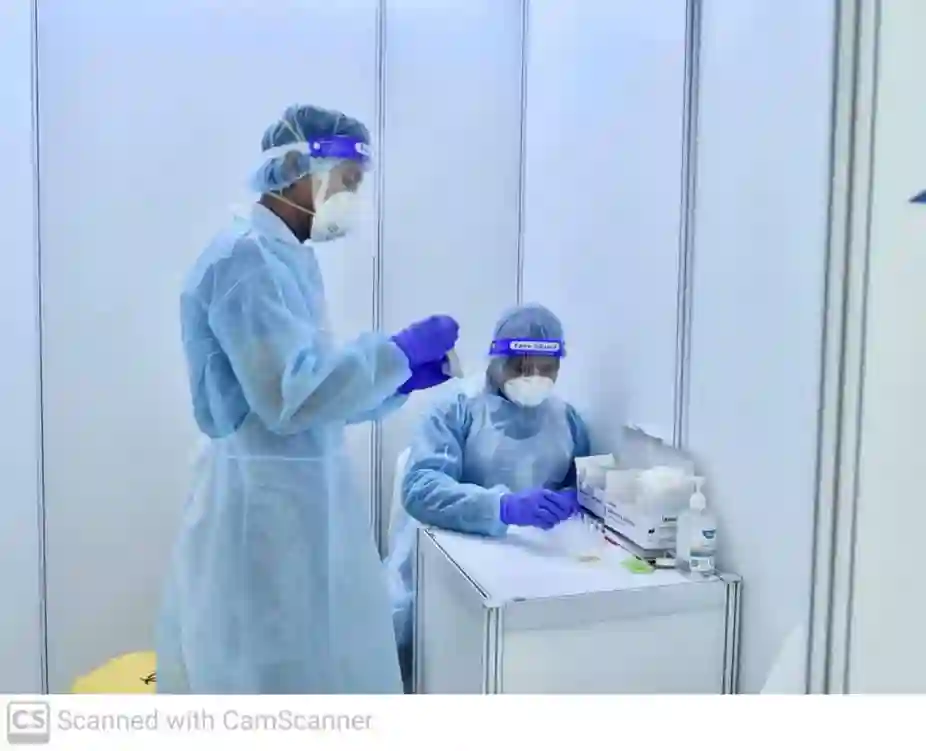 As part of its strategy, Edgenta empowers facility managers with energy-saving solutions and asset optimization. The company has been successful in reducing energy and water consumption by 27% and 11%, respectively. With its 21 years of facility-management experience, UEM Edgenta manages 500 buildings in Malaysia and UAE. Its track record in diverting 450 KG of organic waste daily and 12 tonnes of recyclable waste annually on a daily basis has made the company a leader in Green Building Solutions.
UEM Edgenta is also a leader in highway maintenance having 30 years of experience in this field. From railroads to expressways and state roads- the company has a vast experience in the management of road infrastructure and pavement rehabilitation. The company has made good use of data analytics to make highway maintenance smoother and make the overall highways and roads safe for the people.
Using Technology To Keep Malaysians Safe From Covid-19 and Make Preventive Measures Stronger
UEM Edgenta became one of the leaders in technology-powered COVID-19 prevention services during the pandemic years. The company did not just provide software solutions – it also provided state-of-the-art Field Hybrid ICUs and digital trackers, to help the country fight Covid-19 from all fronts.
QuickMed – Centralized Application To Provide COVID-19 Management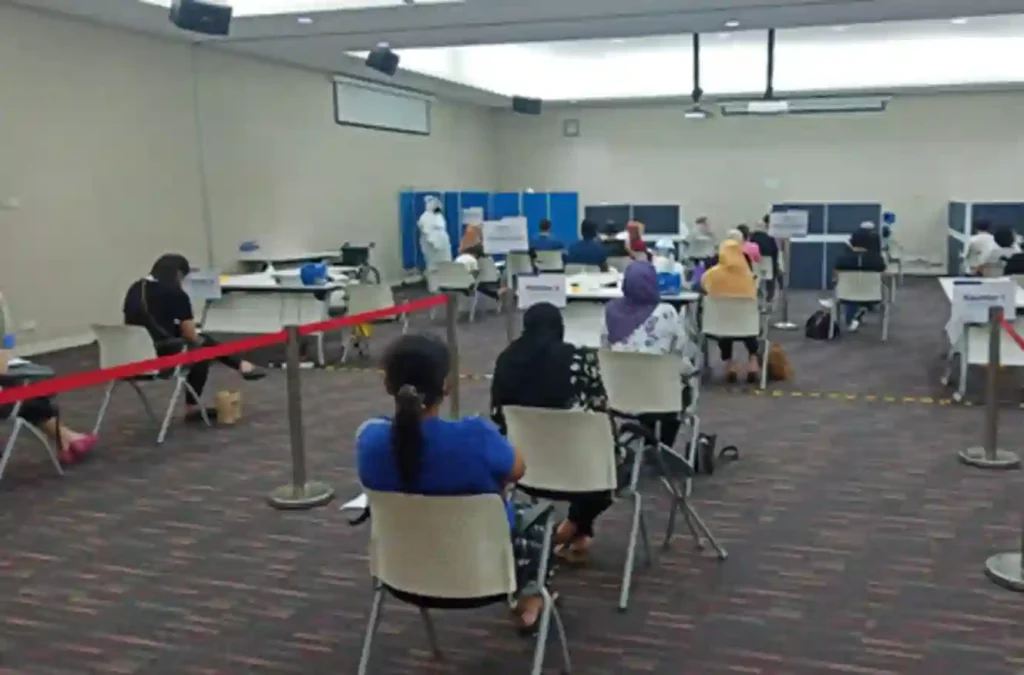 UEM Edgenta developed QuickMed solution as an enabler for COVID-19 management that was used to provide seamless management of the patients and to the healthcare provider, the solution has the capabilities to support the daily management of COVID-19 up to quarantine management, alongside the Government system.
Establishment of COVID-19 Assessment Centre
Edgenta set up a Private COVID-19 Assessment Centre (CAC) located in UEM Edgenta Learning Centre in Petaling Jaya on 16 July 2021 to support the Government in reducing the overcrowding of patients in Stadium Melawati Shah Alam and benefit patients and industry players from Petaling Jaya, who are seeking options for medical assessment in CAC.
Edgenta partnered with UniKlinik, a private General Practitioner Clinic to give Home Surveillance Order ("HSO") to positive COVID-19 patients under the Emergency Ordinance.
COVID-19 RFID e-Bracelet
In August 2021, Edgenta has started the Home Quarantine Management project at Kuala Lumpur International Airport (KLIA) using the digital tracker (RFID e-bracelet) equipped with Geo-fence technology together with the Government, which can be used to manage the home quarantine period for returning Malaysians, as well as Person Under Surveillance (PUS) and Person Under Investigation (PUI).
For this purpose, we have developed QuickMed Home Quarantine Management System (HQMS) to ensure travelers and positive COVID-19 patients adhere to the home quarantine orders. The HQMS project has proven to bridge the gap by supporting the MoH in managing COVID-19 patients. With digitalization and technology, QuickMed looks forward to introducing more digital healthcare solutions to improve Malaysia's healthcare sector's digital infrastructure.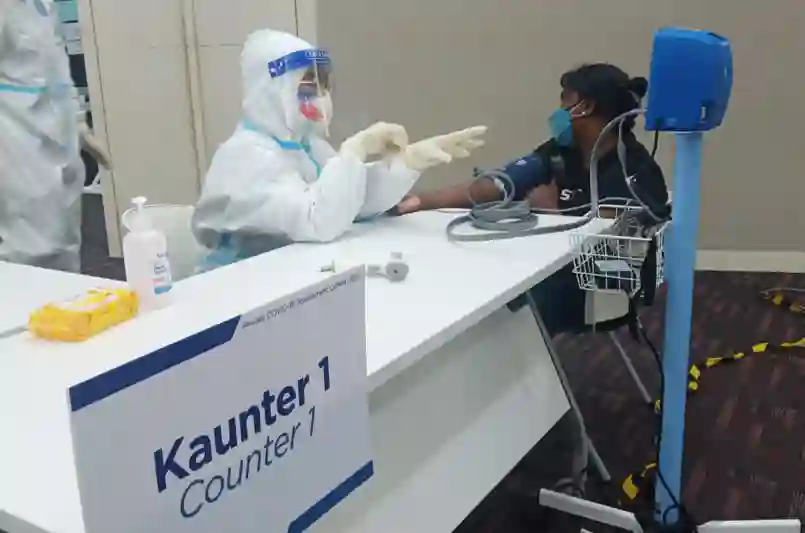 Easily Transportable Testing Facility By UEM Edgenta
One of the key hurdles in the detection of Coronavirus was the turnaround time to send the sample for testing and getting the results. Edgenta set up an Integrated Facility for Remote Location Testing, Monitoring & Surveillance with Quick Detection & Isolation, namely MOSTFac in UEM Edgenta Learning Centre, Petaling Jaya, and subsequently in Penang International Airport (PIA) to cater to international passengers arriving from Singapore to conduct the RT-PCR test for the Vaccinated Travel Lane (VTL) program.
MOSTFac simplified the delivery of COVID-19 testing services across the country by transforming a Central Laboratory into a Mobile High Performing Facility. MOSTFac enabled COVID-19 testing anywhere to fill in the testing gaps and provide quick, accurate, and reliable results on-site.
Establishment of a Vaccination Centre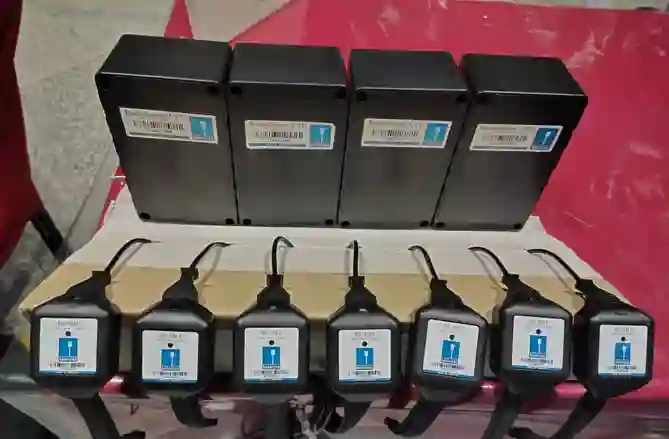 To enhance the fight against COVID-19, UEM Edgenta set up a vaccination center for adolescents and adults located in UEM Edgenta Learning Centre in Petaling Jaya in response to the Government of Malaysia's goal to increase its vaccination rate to achieve herd immunity. The vaccination center provided 1st and 2nd dose vaccination for adolescents. Then it opened for adults under the COVID-19 booster vaccination program. Edgenta has partnered with Petaling District Health Office, Protect Health, and UniKlinik (local private GP).
About The Global Economics Award
Every year, the finance news portal and the publisher of the economic magazine – The Global Economics – handpicks select organizations from across the world for their phenomenal work in helping the economy grow and enabling ordinary citizens to be a part of that growth. In 2022-23 as well, The Global Economics handpicked select companies that positively impacted the lives of ordinary citizens and contributed to global economic growth. One such company is UEM Edgenta which absolutely deserved this award.